It's been 3 weeks me being jobless and a full time student, no words can describe how awesome it is! It makes me want to extend another month of being jobless... still thinking though because I don't plan to fork out more from my savings.
Anyhow, apart from have no income, I've decided to follow my sister to Beijing this December during my study week! I'm so excited! I can play with real snow for the first time in my life (I played with man made snow before), I want to jump and lay down on snow, play snow balls and throw it to someone face, and probably make a snow man and ABC hehe!
The trip will be 5 days 4 night and we'll be taking MAS package, it's so super cheap about RM393 only inclusive of hotel, transportation, and meals. As for the airline ticket will only cost me around Rm700 only. How can I not go right?
Some of the places that I will go are:
Great Wall of China
Forbidden City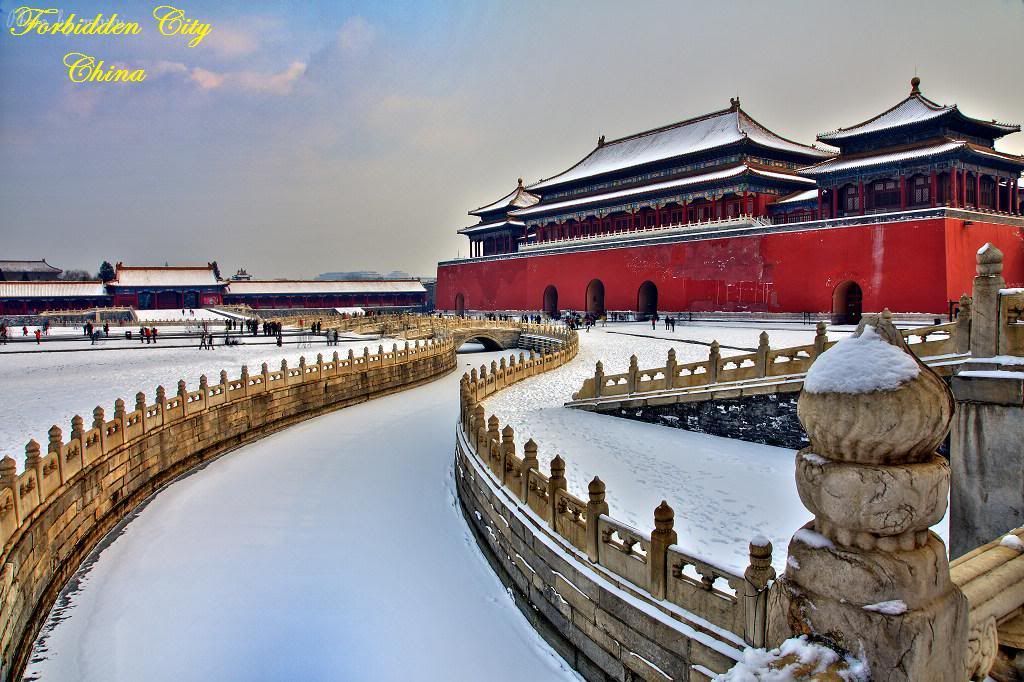 Imperial Garden
and Beijing National Olympic Stadium
The time when we will be going will have the lowest temperature from 2 degree to -8 degree, so damn cold. I'm not sure whether I can stand such cold, I can't even stand air cond temperature hehe. So this few days I went to survey winter cloths at Universal Traveller store. Few things I learn is if I'm going to places that is minus 0 degree, I need to have a good down feather winter coat, very good long John, gloves, probably a winter pants, nice boot and scarf. This few things could costs me about RM 900!! Damn.. It's so costly. I guess I need to survey in bundle shop first, probably can save me 90% from the original price.
So... I will be restless and excited until I reach Beijing. Meanwhile I need to think how am I suppose to cut any cost during my jobless day :p